---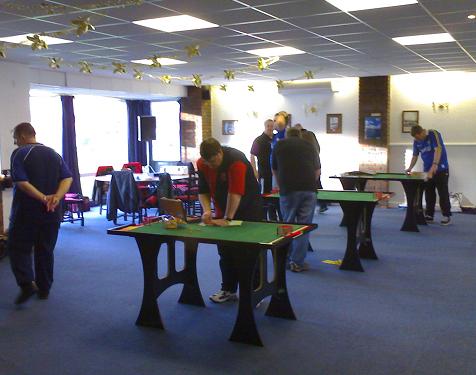 Once again at the Wakefield Wildcats Rugby stadium
with the usual preparations underway.
---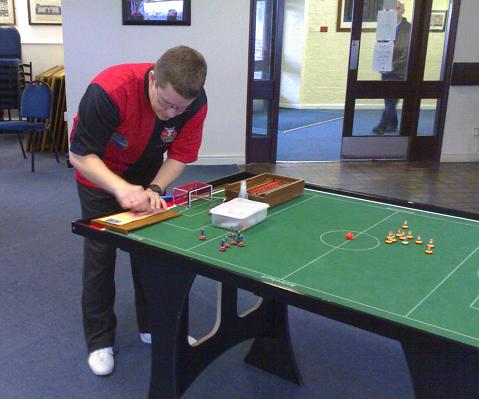 Craig Heward has been having a great season.
I wonder if I would face him.

Neil Munns 0-1 Mike Parnaby
Neil Munns 0-4 Simon Bryan
Neil Munns 2-1 Tony McCann

Well, my one win wasn't good enough to see me through
so it was the plate competition for me.
---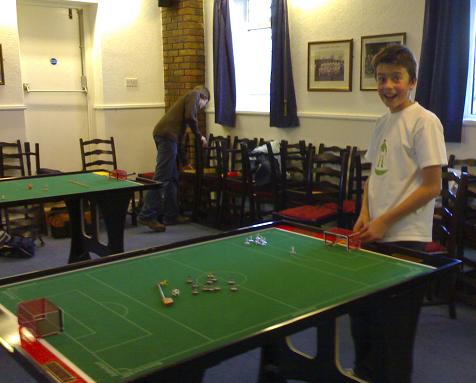 Neil Munns ?-? unknown chappy (I did win though)
(semi final) Neil Munns 4-0 Young lad (in picture above)
(final) Neil Munns 0-0 (0-1 ET) Ben Staples

Not bad - I did make runner-up the plate final
---
The various winners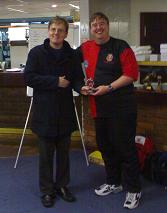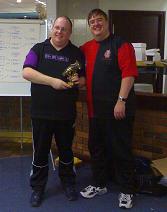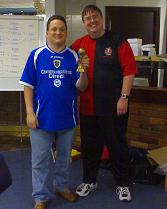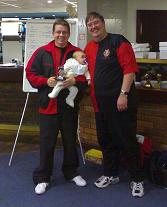 ---
© Neil Munns 2001