---
The league now has a new venue
The Wildcats Rugby League Club in Wakefield.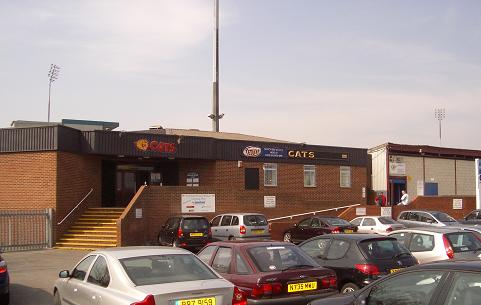 ---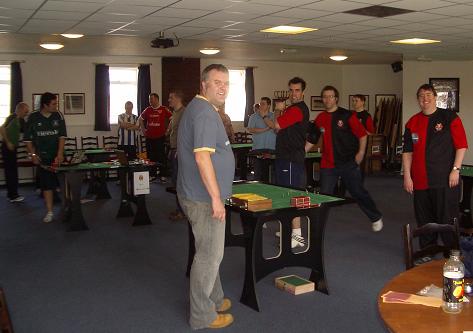 Everyone seems pretty jolly.
I wonder if they're still like this at the end.
---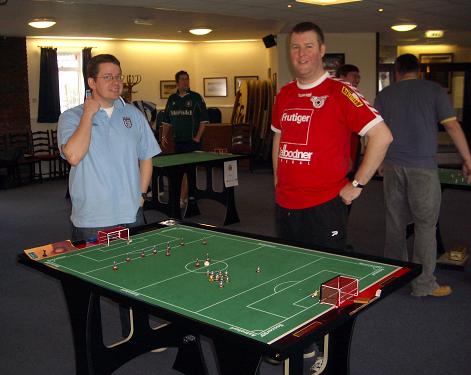 My first two matches were both against Craig.
Martin Hodds is referee.
Neil Munns 1-3 Craig Heward
Neil Munns 1-2 Craig Heward
---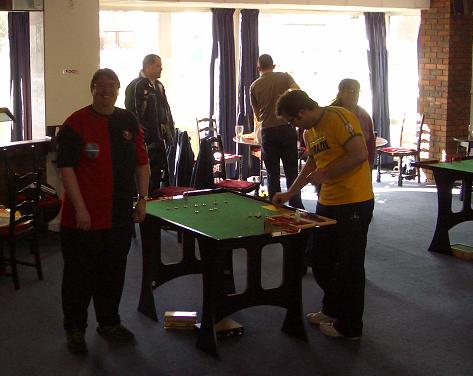 Richard Pepper has done most of the organising.
He's also fighting for the top spot too.
Was I going to challenge any of them ????
---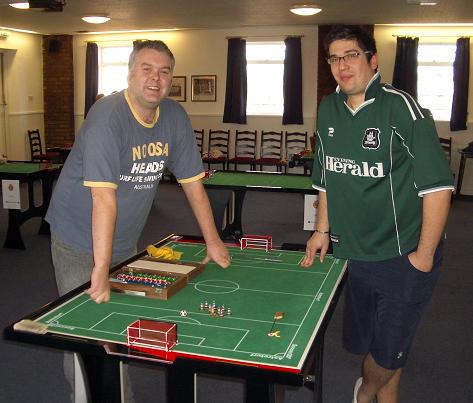 Next match is v Stuart with Rob as referee.
Neil Munns 0-0 Stuart McIlroy
---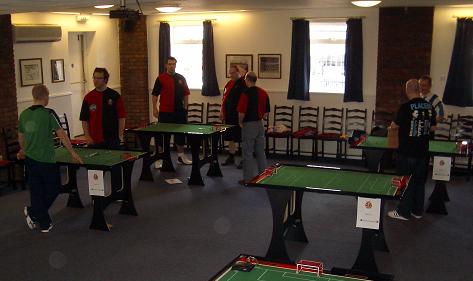 As you can see weve got a decent bright venue
and excellent smooth tables now.
---
Last match for me today.
Lets make it a good one eh.
Neil Munns 1-6 Kenny Beggs
Bugger - I'm getting bloody worse
---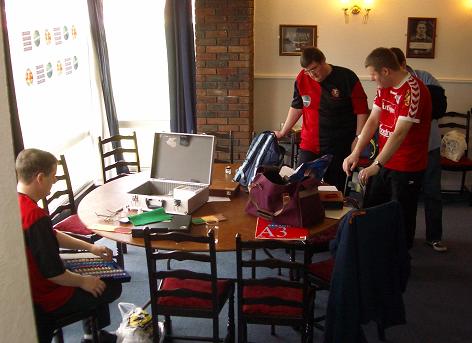 Time to tot up the scores.
I'm guessing it's not looking too good for me now !
My 4th place is going down the plughole rapidly.
---
© Neil Munns 2001