---
Again the tournament is being held at
The Ship, Swinefleet.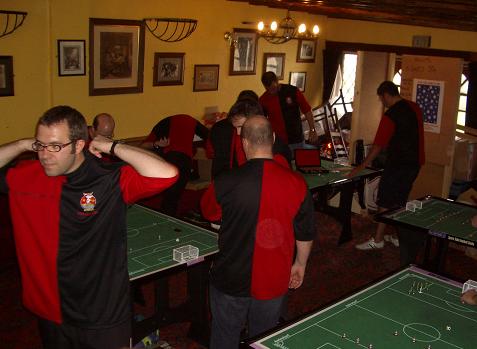 Preparations are underway once again.
Everyone is resplendent in the new Phoenix kit - very nice too.
---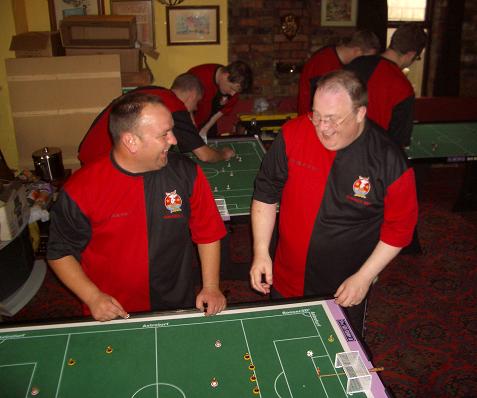 Keith and Mike just enjoying this all too much.
Mike started his season off not too well.
---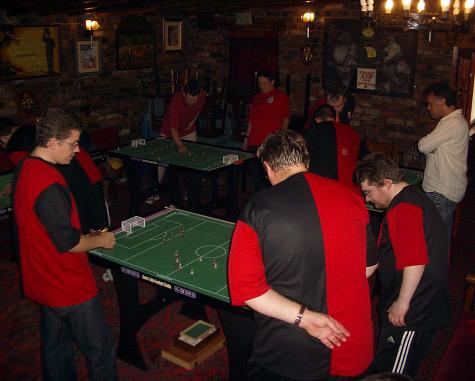 Eion is in our league this season too,
(thats if he can stay sober enough !)
as are Kenny Beggs and Stuart McIlroy.
The Irish are here.
---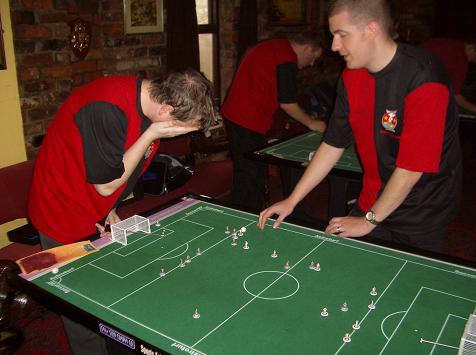 Kev playing his usual standard.
Lucky this is only a friendly eh.
---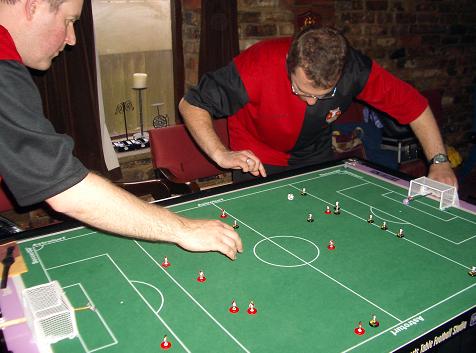 Martin Hodds is now the man to watch.
Can he take the top spot this year ?
todays results popped him in second spot.
---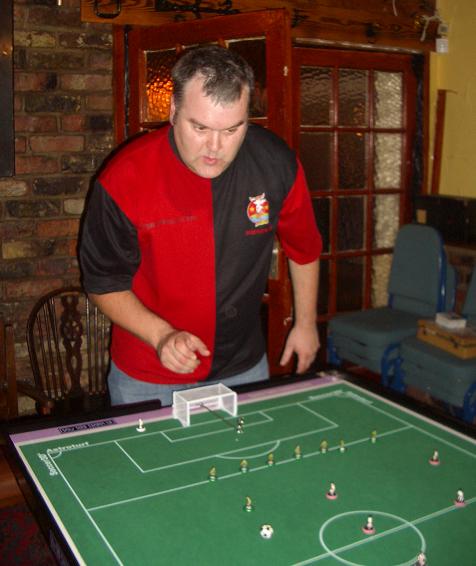 how about yours truly ?
Well I'm still in the 1st division as I avoided relegation
Neil Munns 0-1 Stuart McIlroy (seen here)
Neil Munns 0-3 Kenny Beggs
Neil Munns 1-0 David Eyre
Neil Munns 2-1 Kevin Adderley
Oh well,that's not too bad.
These results put me 4th in the 1st Division !!
Could I stay there or even improve when
we all meet again in March and April 2007 ?
---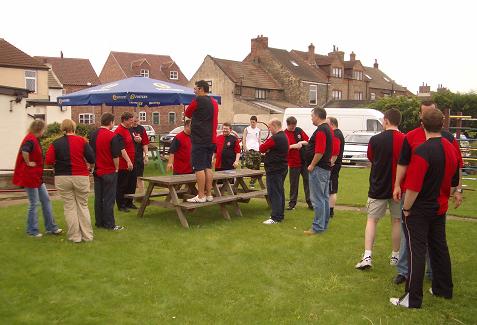 Time for a new team pic again.
Well organised as usual.
See group pic
---
© Neil Munns 2001