---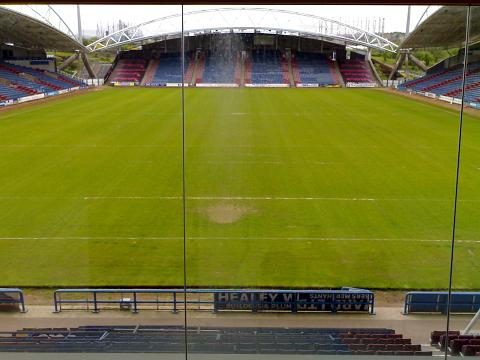 Competition time again.This time it's at my local footy stadium.
We have a splendid view over Huddersfield Towns' ground.
---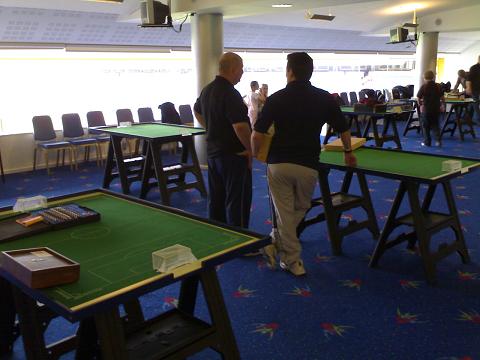 I hope I play well in such noble surroundings.
I haven't played in a tournament since last october - gulp.
---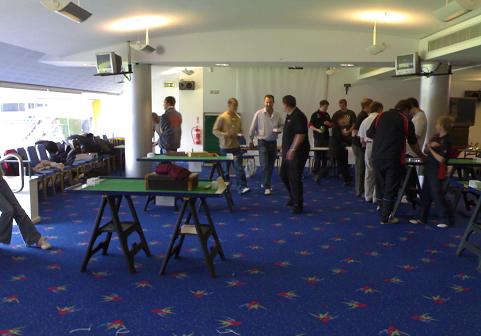 Still, everyones getting prepared again.
The pitches were amazing.Nicky Chapell made them.
Machined alluminium edges,all new pitches - Weve never had it so good.
There's no excuse for me now !
---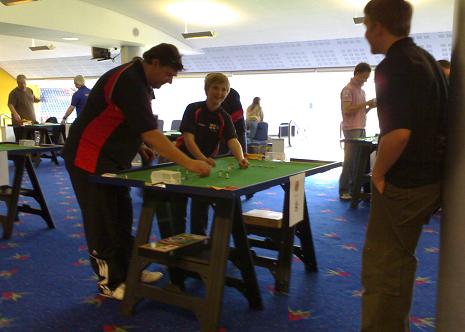 Sam and Adrian Curtis warming up - like they need to !
They always do pretty well.
---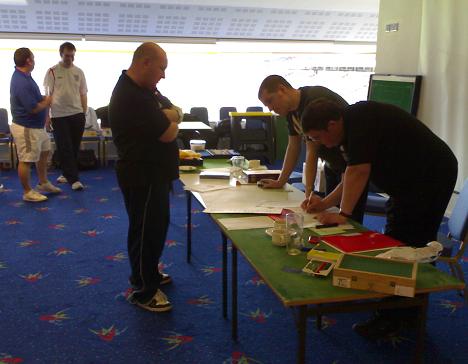 So, how were my scores looking ?
Neil Munns 0-4 Matt Lishman
Neil Munns 0-2 Johann Lourden
Bloody good start that was - NOT !!
still, theres always the plate competition
Neil Munns 5-3 Nicky Chapell
Neil Munns 2-2 (2-3 ET) Kenny Scott
I also got a live interview on Radio Leeds during one match !!!
It was recorded while Robbie Paul (Huddersfield Giants)
was playing a celebrity match against Sam Curtis.
Me and Tippy got roped in too.

---
Well, at least I won a match - and I got a trophy !!
It's only the runners-up trophy for the plate competition
but it's still my first and only footy trophy - Hoorah.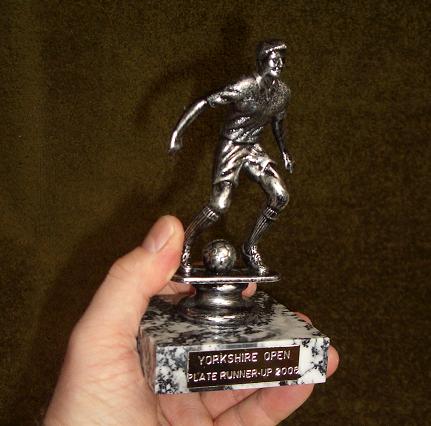 ---
© Neil Munns 2001