---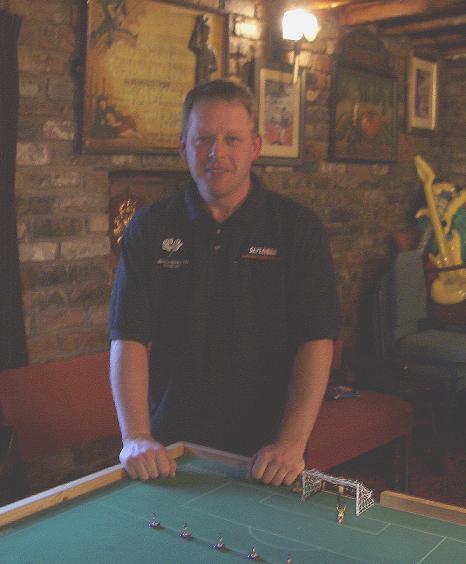 The leagues are now split in two - Super league and First division.
Yep - you can guess which one I'm in !
---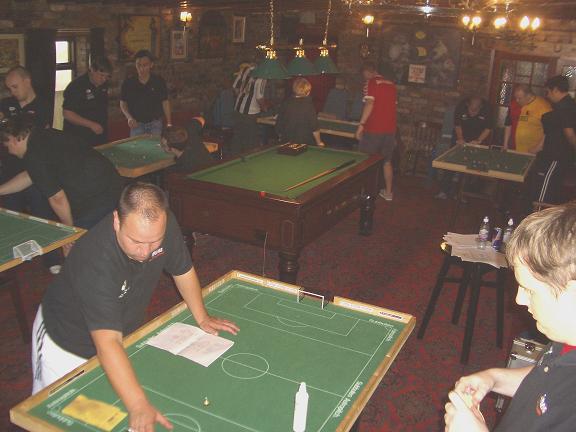 Matches in full swing.
---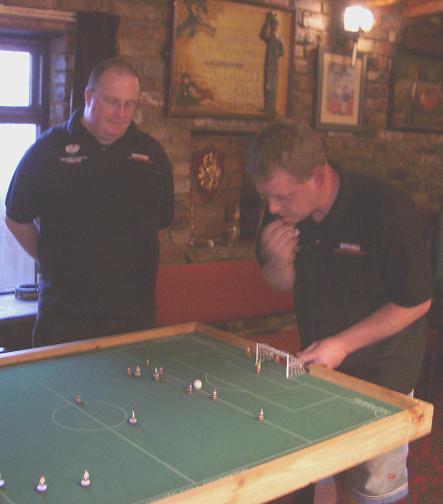 No clue whatsoever - and heres the evidence !
Mike Parnaby referees with some amusement.
This match is against Eddie,
Neil Munns 1-1 Eddie Betteridge
---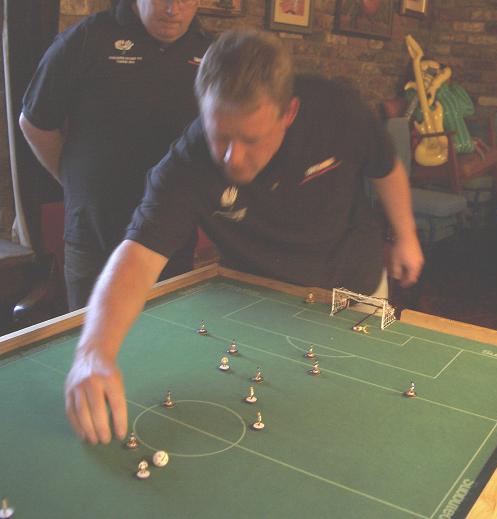 Picking up the pace now look !!
(I've got to be the first to the chip shop !)
I played slightly better against Sam (and I got a penalty)
Neil Munns 3-1 Sam Curtis
---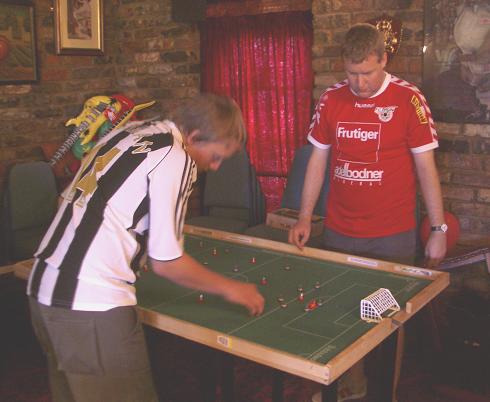 A few cup games were also crammed in,
This was the epic cup battle between Martin Hodds and Matt Lishman
Martin just took it in extra time with a golden goal!!
Martin Hodds 5-4 Matt Lishman
---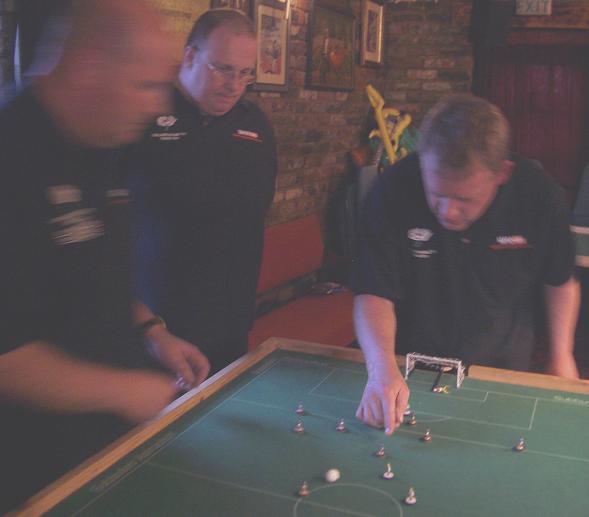 It's all blurey action here you know - Well, blurred definately.
I also played two other matches
Neil Munns 2-2 Kevin Adderley
Neil Munns 0-1 Rob O'Hare
All in all, not a disasterous day.
My results have put me in 3rd place in the First Division. Cool !
Can I fight for promotion ! Like hell !!!!
---
© Neil Munns 2001