---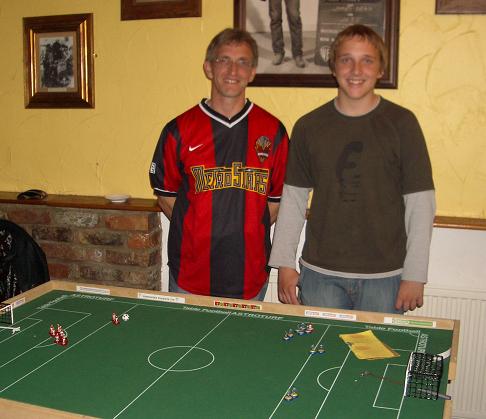 My two contenders, Neil and Matt Lishman.
I played like a baboon caught in a food mixer !!
( click here to see myself as baboon before food mixer incident )
Neil Munns 0-2 Neil Lishman
Neil Munns 1-1 Matt Lishman
---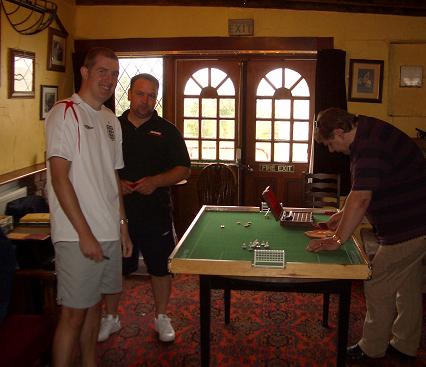 These boys seem to know what they're doing !
( They should do really as they already qualified ages ago !)
They being - Paul Lawrenson, Keith Tiplady and Adrian Curtis
all poised to mock remorselesly at our meager efforts !
( Except that everyone else played damn well really - the buggers )
---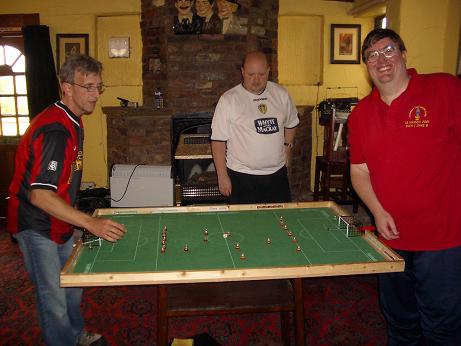 The Semi-final
The winner gains a place in the super league.
Neil Lishman 0-1 Richard Pepper.
---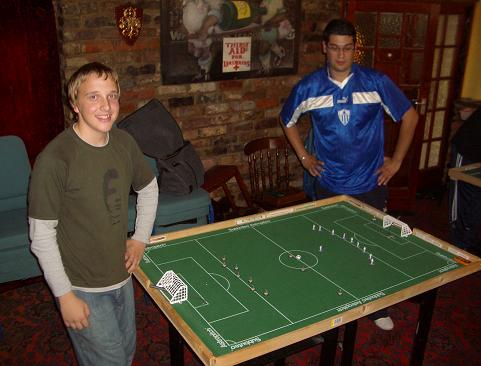 The other Semi-final
The winner here also gains a place in the super league.
Mathew Lishman 2-0 Rob O'Hare.
---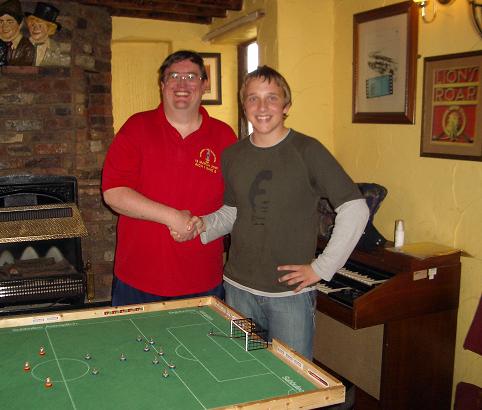 The final
Richard Pepper and Mathew Lishman still play anyway
even though both are through to a place in the super league.
Nice one guys.
Matt took it 4-3 with a golden goal in extra time !
---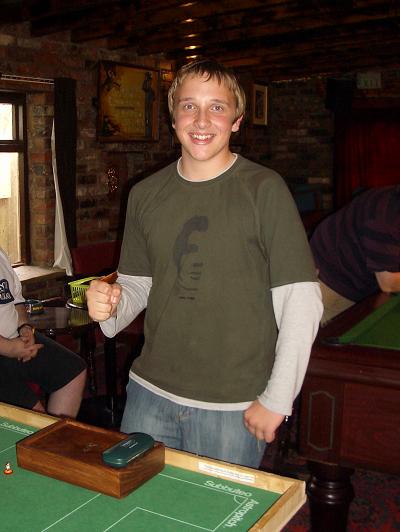 A very happy looking winner - Matt Lishman
Once again - Superbly well done.
( makes my 1-1 draw look quite respectable now ! )
---
© Neil Munns 2001