---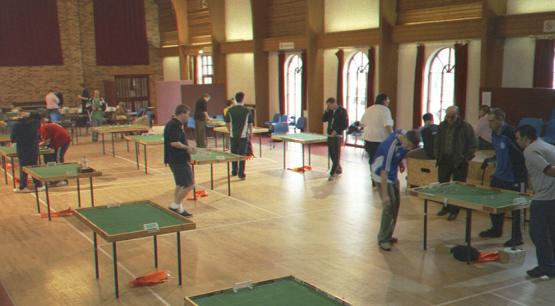 Everyone getting ready
---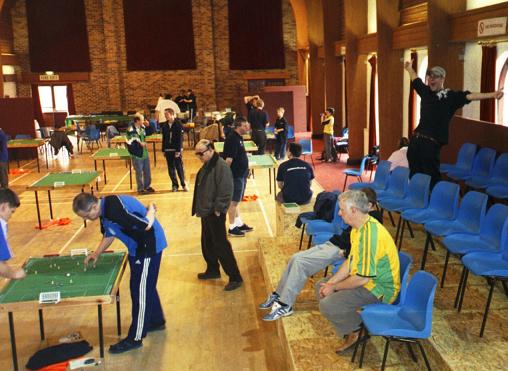 Adrian Ritoridis and Alan Collins getting some practice during a break.
And some eagerness in the crowd !!
---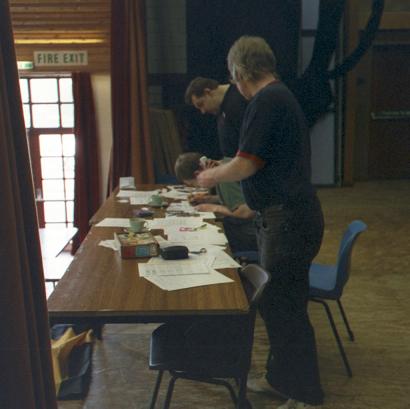 Tom and Algy sorting it all out,
Adrian Curtis having a good nose !
---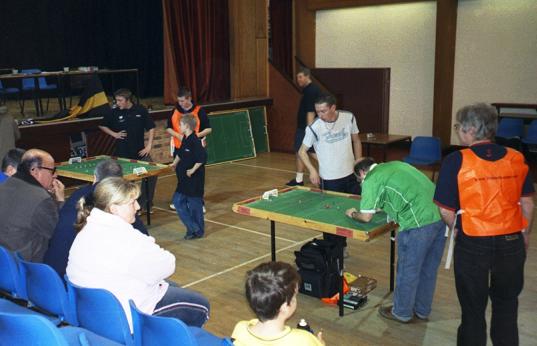 Half time during the finals.
---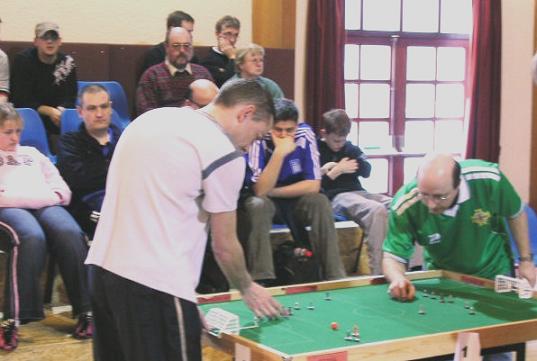 The final
Chris Thomas 1-0 Kenny Beggs
Well,I'm starting to improve a little !
Neil Munns 6-0 James Collier
Neil Munns 2-4 Will Holaday
Neil munns 4-0 Danny lee Price
Neil Munns 0-0 Will Holaday (again !)
Neil Munns 1-2 Rob O'Hare
Will lost to Rob 6-1 so I was through to the next round !!!
First time ever - Yipee !
Neil Munns 0-4 Tom Taylor
---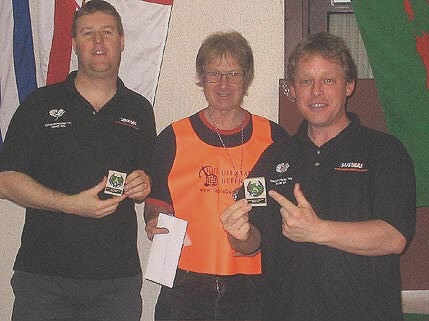 Myself (right) and Martin Hodds redeeming the day,
Taking runners-up place in the cricket.
( We even got prize money !!!)
Thanks to Tom Taylor for an excellent contest.
( It was Tom and Algy that actually won it !! )
We'll get you guys next year !
---
© Neil Munns 2001