---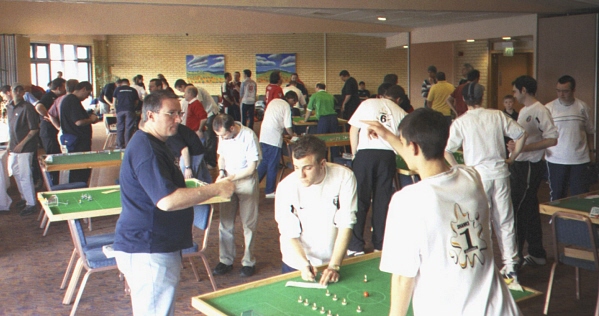 Everyones getting ready !
---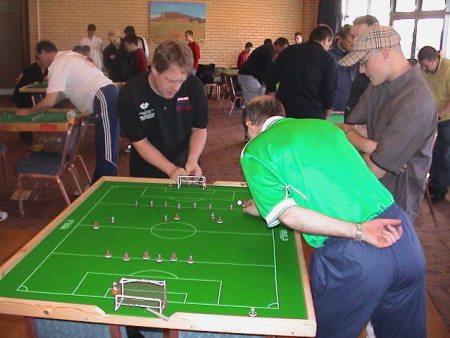 One of Kenny Beggs' six goals that flew past me!!
I think he was just being kind.
It should have been about twenty I reckon,
and thats if I had played my arse off too !!
Still,I did score my first open tournament goal ever.
HOORAH
Right cracker it was too.
Neil Munns 1-6 Kenny Beggs
---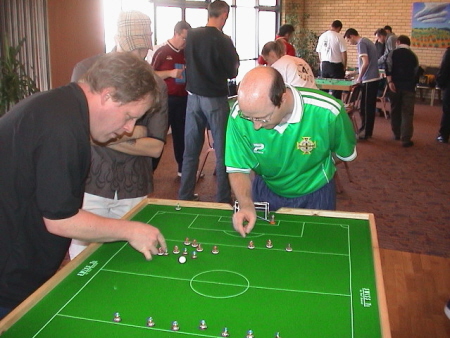 No way through there !
I also played Lopez(Murciana),gulp
he definately let me off easy !!
Neil Munns 0-8 Miguel Angel Lopez
---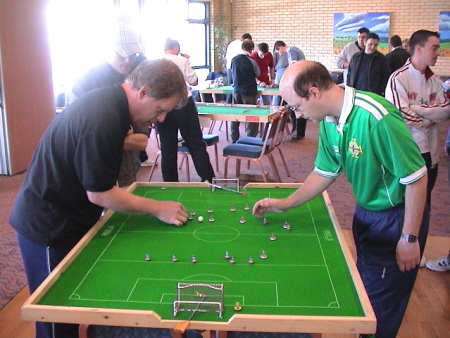 Still going nowhere
I'm sure I know where the goal is, honest !
Also played Nigel Harris in the plate competition
Neil Munns 1-2 Nigel Harris
---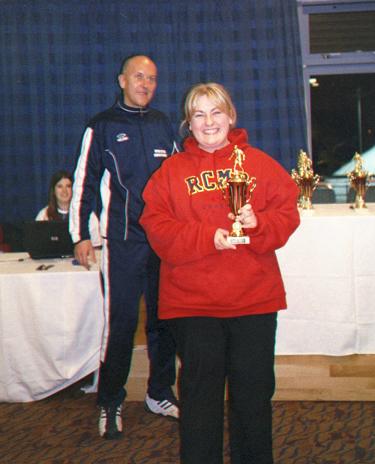 Louise Lawrenson picks up another prize.
Nice one.
She'll need a bigger trophy cabinet now for sure !
NITFA report
---
© Neil Munns 2001