---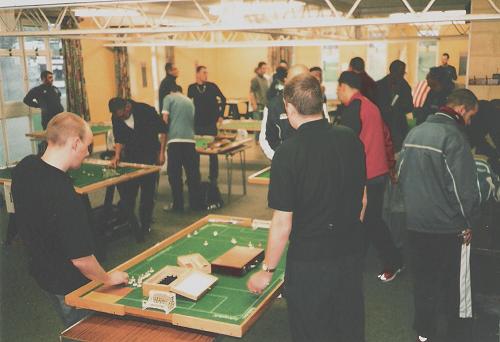 Trevor Cummings and Paul Lawrenson
watching all the macho preparation.
Lots of ego's on show here
How was I going to get on ?
Big international event and all that - Gulp !
---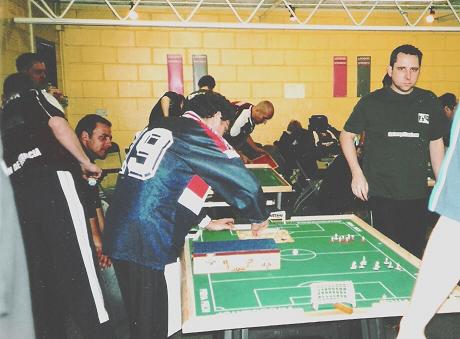 Everyones getting a bit pumped up now as Murciana and EMA fight for a corner.
---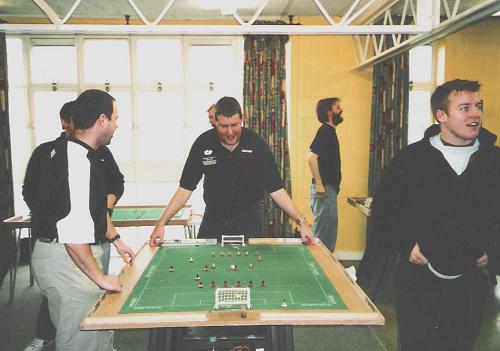 Martin Hodds Laughing off a few nerves
---
Whoops - Appologies to Kevin Adderley for nearly blinding him !
Not that it will make much difference - ha ha.

Oh well here's the damage,

Neil Munns v Bob Varney 0-3
Neil Munns v Jon Scott 0-4
Neil Munns v Laurent Goor 0-4
Neil Munns v Joseph Mifsud 0-6

I lost in the plate too to Victor jones.I will actually score a goal one day !!
---
© Neil Munns 2001