---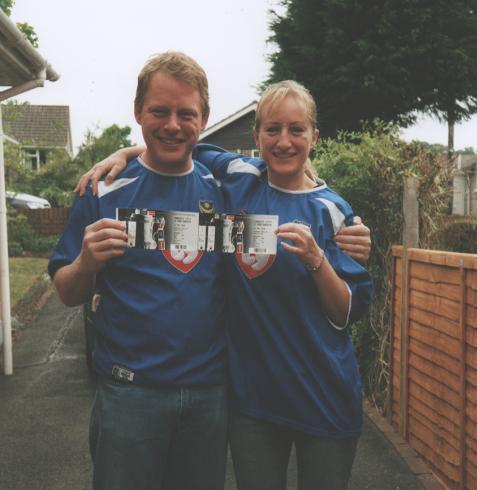 Me and my sis, Elaine, getting ready for the big day !
just making sure we had our tickets too !!
---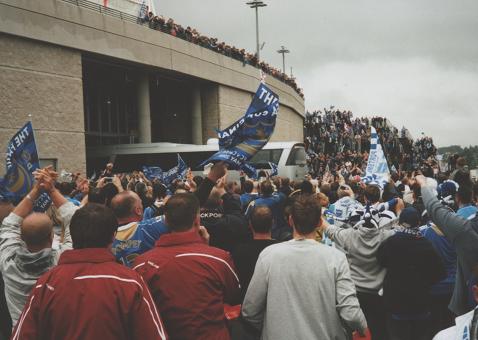 We were all waiting in the rain and
the buggers sneaked the wrong way round the one way street !
---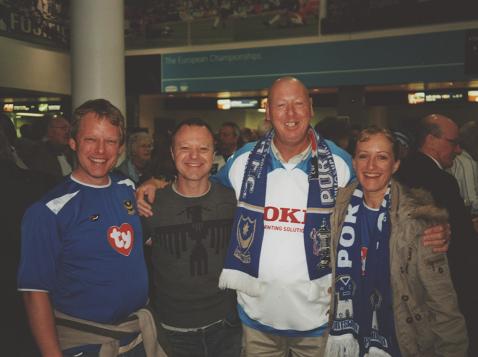 It's funny who you bump into !
This is my ace mate Shaun and his pal over from the states.
---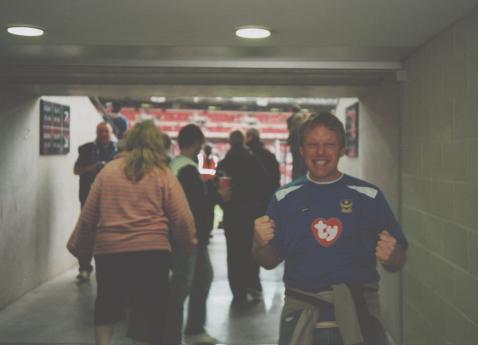 At last, were going in !!!! Can't wait any longer.
---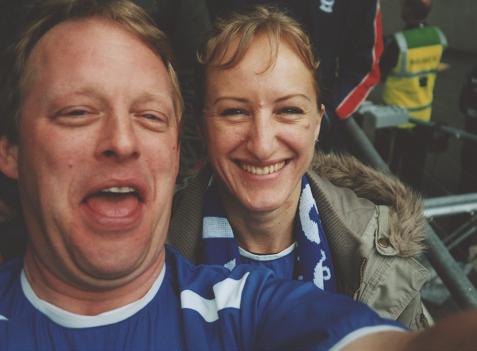 Me and Elaine. Were sat right at the front
What a great view we had !
---


Uh - I'll just make my own noise then.
---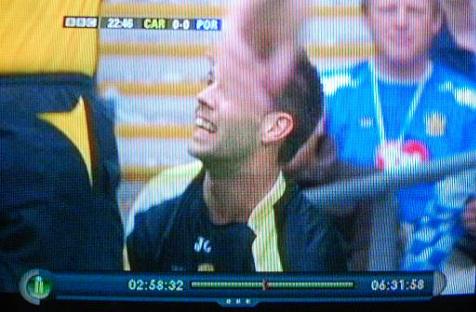 Yep - I was even on telly !
Sorry Lainey for sitting in your seat !
---



The FA Cup winners of 2008 !
---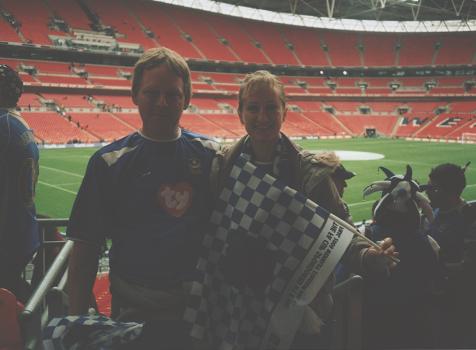 Two beaming smiles.Great result.

When Sol - went up - to lift the FA cup
We were there - we were there.
---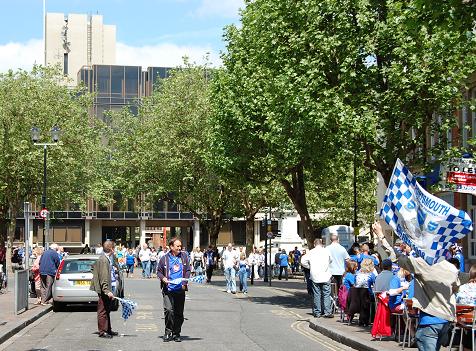 Everyone here is off to Southsea common.
---



The streets were getting busy - and this was a few hours before !
---



There's no stopping them, not even for traffic.
---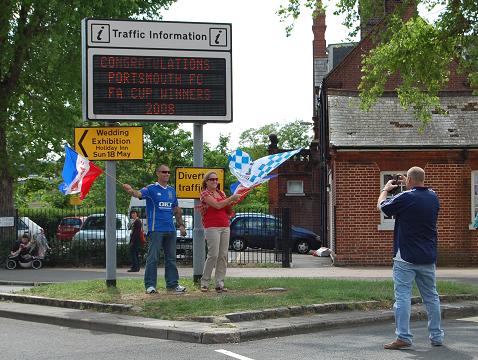 Even the street signs were joining in !
---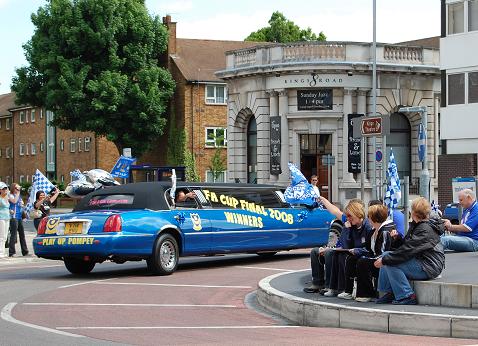 This car was at Wembley too.
---



The bus was only a few mintutes away now.
---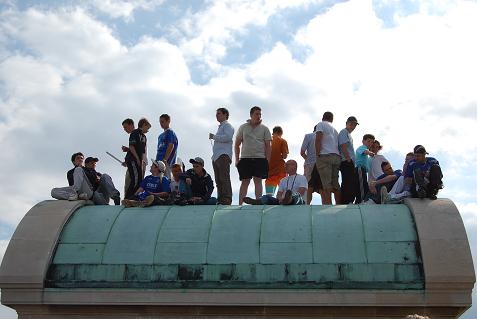 Every space was taken up.
---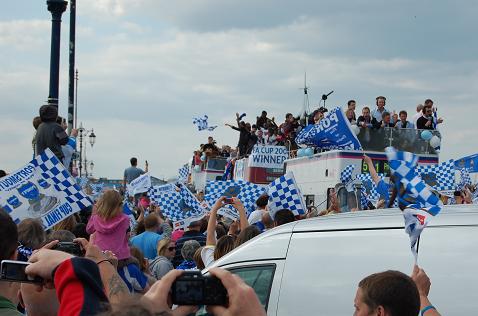 At last, a glimpse of our heroes.
---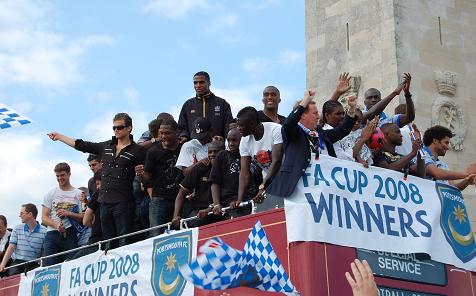 Harry is at the front of course !!
---



The crowd by the stage were certainly ready.
---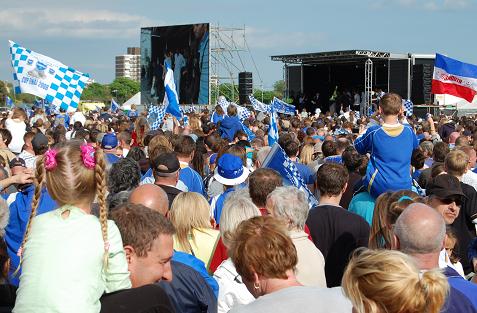 All the team were introduced - Kanu even danced for us !!
---



A nice big panarama of the crowd.
---
Here are links to as many YOUTUBE clips as I could find -
---
© Neil Munns 2001 to present day