---
Welcome to my T25 camper wagon gallery.
Here is a variety of pictures with my family
enjoying our wagon in various locations around Europe.
Also including some restoration pics and,
there's even the original brochure !








Enjoy !
---
5th July to 24th August 1986

Follow the camper round our megga tour of communist europe !
















These are only the camper pics of course.
There is a full gallery for this holiday elsewhere on a private page.
---
15th April 2003
This is at the Scalby Mills campsite just north of Scarborough.
---
26th June 2003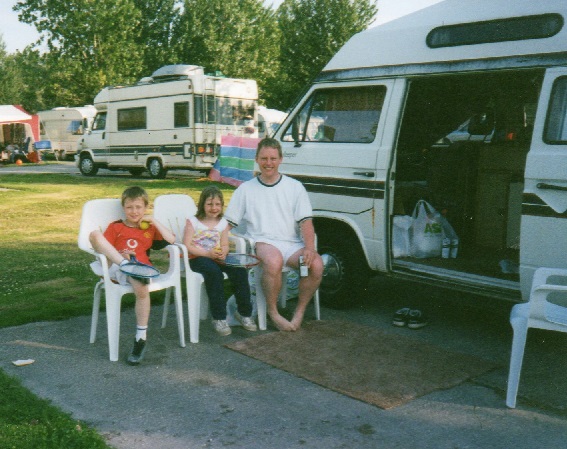 First of a few trips to blackpool.
---
22nd Aug 2003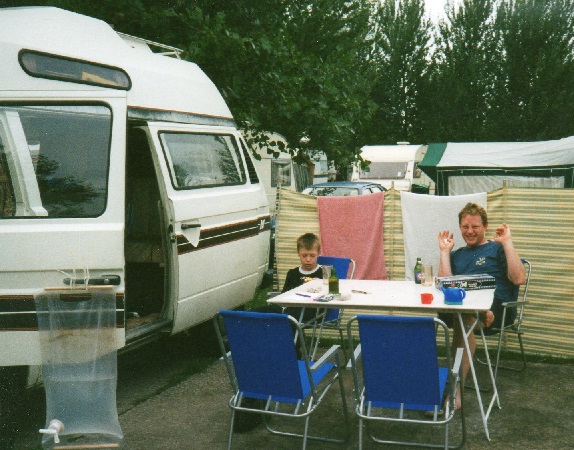 Back to blackpool.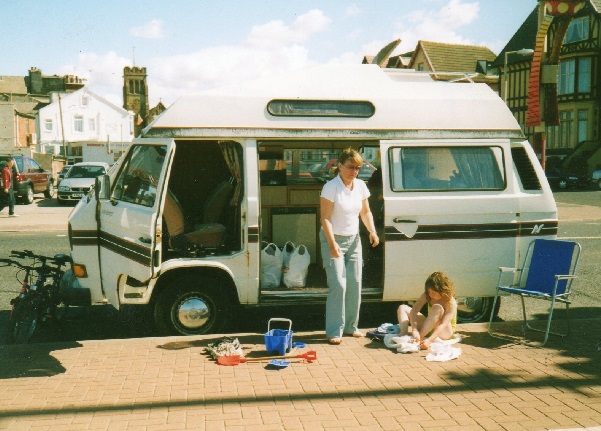 We do enjoy it there - it's great for the kids !
---
January 2004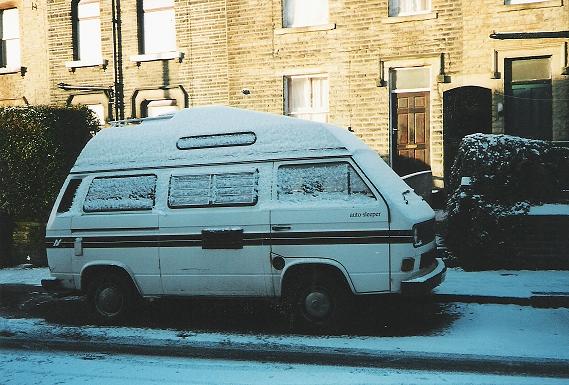 A smattering of snow in Huddersfield.
---
March 2004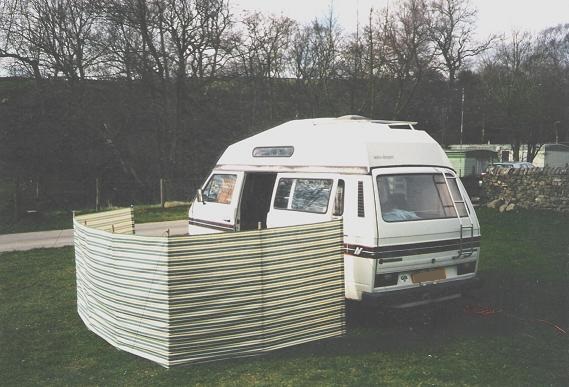 This is at Pately Bridge,North Yorkshire.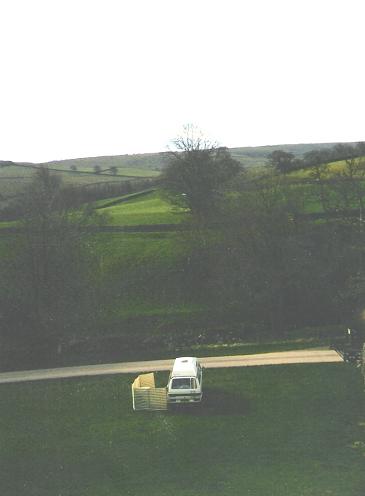 Definitely peacefull - we were the only ones here for a while.
---
2nd August 2004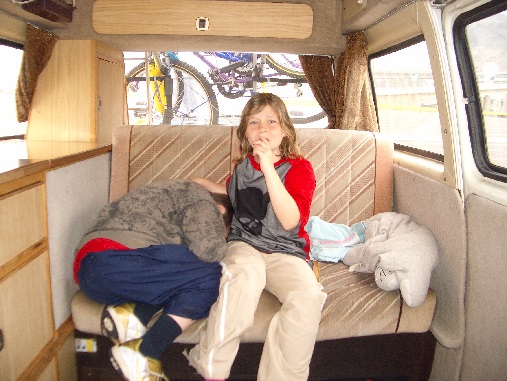 Smile for the camera !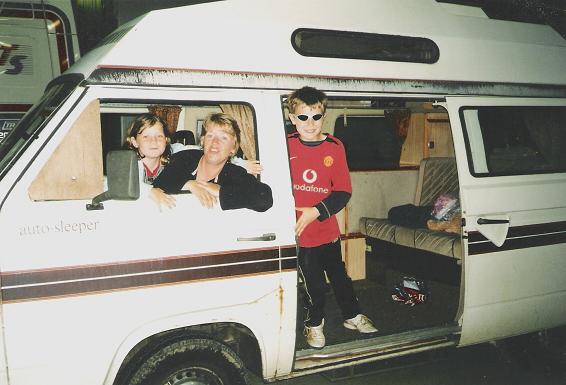 Returning from our tour of France with nice suntans.
---
21st August 2004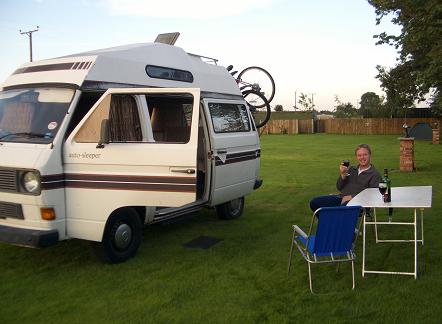 Time for another break I reckon.
Were at Helmsley in North Yorkshire this time.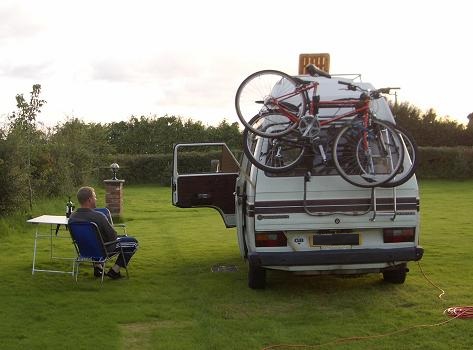 Look at us with our bikes - how keen is that !
This was about the only site that wasn't waterlogged actually !
Oh well, glass of wine - who cares !!
---
22nd October 2005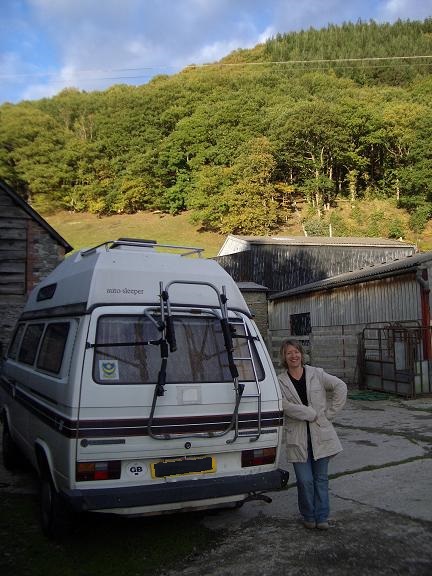 This time were at Knighton on the Welsh border.
A weekend of subbuteo and beer !
( see tournament pics and blurb )
---
22nd June 2006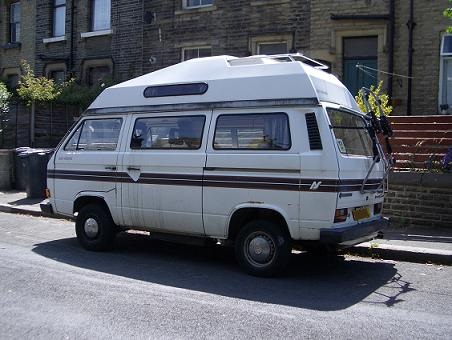 A nice sunny day in Huddersfield - yes we do have sunshine here !
Unfortunately the rusty bits are starting to show !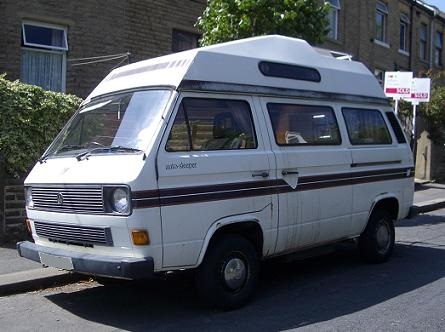 Looks like I've got some work to do to my beloved Camper Wagon !
---
August 2009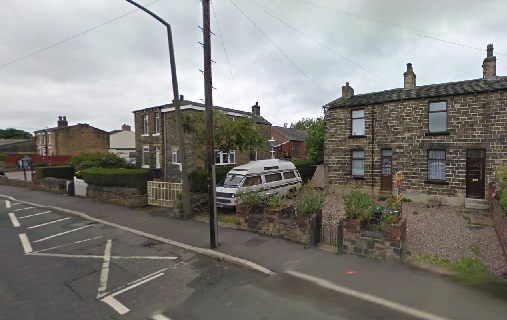 Look ! I'm even on google !
---
11th April 2012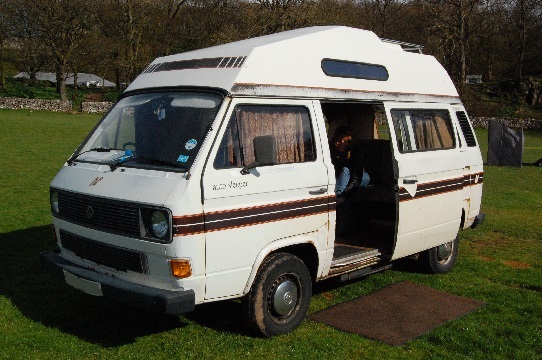 Silverdale, just over the water from the Dales.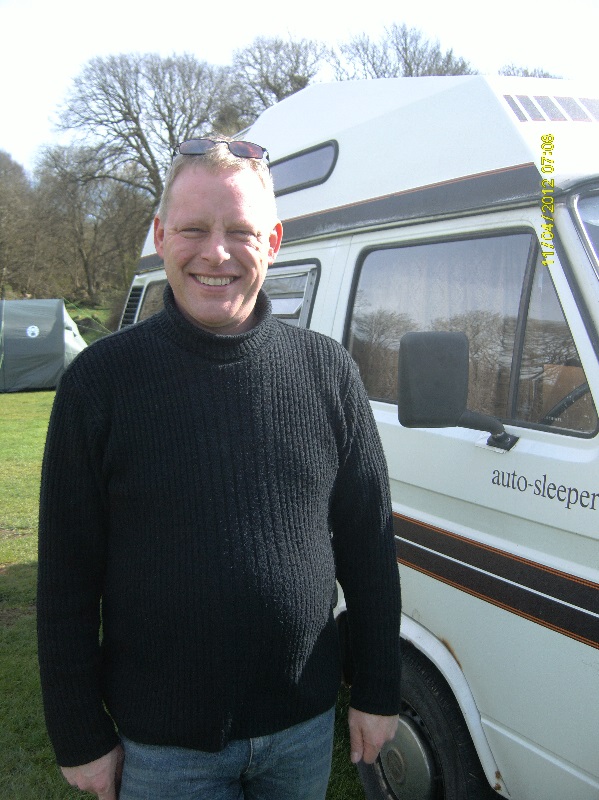 One happy camper !
---
September 2014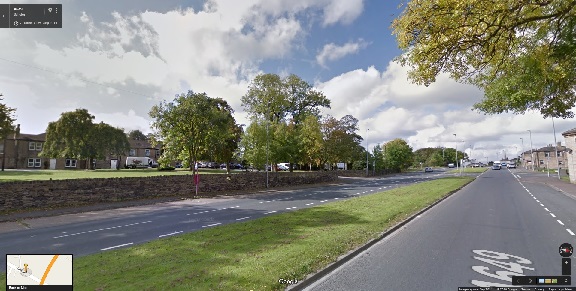 Google again, but you'll have to use a magnifying glass !
Click the picture to play spot the camper !!

Click here to reveal where the camper is.
---
10th july 2015











Time for some much needed repairs
---
21st August 2015











Just need to do the opposite corner now !
---
I hope you liked the pics from some of our mini adventures.
It's not exactly earth shattering but still, a lot of fun.

I will be adding some older pics at some point as it's certainly been around
and has been in our family since new.
---
© Neil Munns 2001 to present